In order to be featured on Topten, ovens must comply with EU Energy labelling regulation No 65/2014 as well as with the following Topten criteria:

Energy Efficiency Index rating of EEI < 82 (corresponding to an A+ rating)
Energy consumption per cycle for fan heating of < 0.70 kWh
Energy consumption per cycle for convection heating of < 0.90 kWh
Models with a pyrolytic cleaning feature are not eligible
Ecodesign minimum rating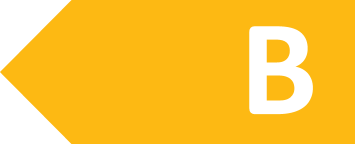 The current minimum energy rating of an electric oven that can be placed on the market is the B class.

Best available technology

The most efficient electric ovens currently on the market achieve the A++ class.
Glossary
Brand and Model. A click on the column of a product shows the detailed view.
Volume (l). Usable volume of the cavity in litres (l).
Energy class. Energy efficiency class according to the EU Energy Label (regulation No. 65/2014). The classification scale is based on the EEI. For class A+ an EEI below 82 is required.
Energy (kWh). Energy consumption per cycle in kWh/cycle for both heating functions (if available):
Conventional
Fan-forced convection
EEI. Energy Efficiency Index (EEI) according to the Energy Labelling regulation No 65/2014. More efficient ovens have a lower EEI. The EEI calculation is based on the energy consumption of a cycle in conventional mode or with fan-forced convection, whichever the lower, and the cavity volume.
Further resources

Standards and Labels
Links
Consumer's guide to energy efficient ovens by the European Commission.
Measures by the European Commission regarding energy efficient product.
Coolproducts informs about the EU ecodesign process. It is a coalition of NGOs' campaign for a stronger, fast Ecodesign Directive to save the climate and money.