Freezers are divided into four sub-categories by construction:

Chest
Built-under (suitable for installation under work surfaces)
Upright (freestanding)
Upright (Integrated)
In order to be featured on Topten, freezers must comply with Commission Delegated Regulation (EU) No 1060/2010 with regard to energy labelling of household refrigerating appliances, and meet the following criteria:
Have an Energy Efficiency Index rating of 22 ≤ EEI < 33 (corresponding to the A++ label class)
Ecodesign minimum rating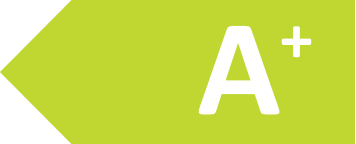 The current minimum energy rating of a freezer that can be placed on the market is the A+ class.
Best available technology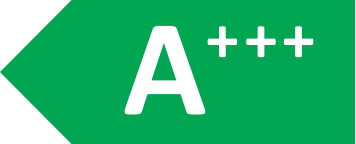 The most efficient freezers currently on the market achieve the A+++ class.

Glossary

Annual energy consumption: energy consumption per year in kWh, based on manufacturers' declarations of standard test results for 24 hours.
Construction: free-standing or built-in (integrated).
Dimensions: the unpacked dimensions of the product in mm.
Energy Efficiency Index: the basis for the determination of the energy efficiency class: the lower the value, the more efficient the freezer.
Energy label: the energy efficiency class according to the EU energy label. The classes range from A+++ (most efficient) to D (least efficient). New appliances below an A+ rating are not allowed to enter the market under the terms of the Eco-Design Requirements for Energy-related Products (ErP) Directive.
Noise level: the noise emissions of the product in operation, in dB.
Power in use: the rated power of the product in use, in W.