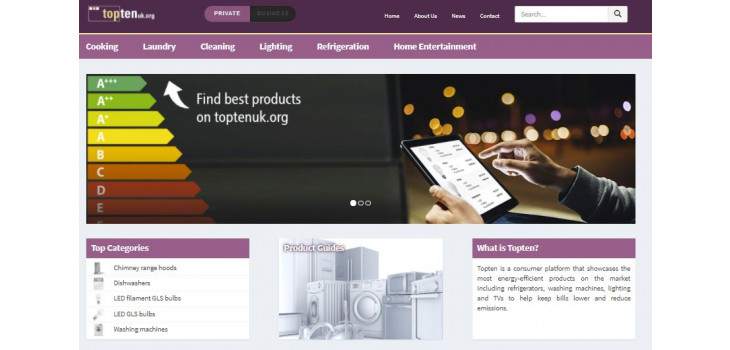 By Stewart Muir
Published 2 years ago
4th October 2017
The market for energy efficient products keeps evolving, and we at Topten UK did want want to be left behind - so we've rebooted our website to make it even easier to find the best products to keep energy bills and emissions down.

The new site has a fresh logo, is fully operational on mobile devices and has an improved interface to sync with our product database to display and compare the important information consumers look for when purchasing a new, energy-efficient appliance, TV or light bulb.
Our links to partner retailers remains a key part of the project to enable you to keep track of the market, check prices and make purchases of efficient goods - we're currently finalising some changes to improve how these work - this functionality will be back online shortly.
If you've got any feedback on the site we'd love to hear from you - please get in touch here or tweet us @Top10Energy.