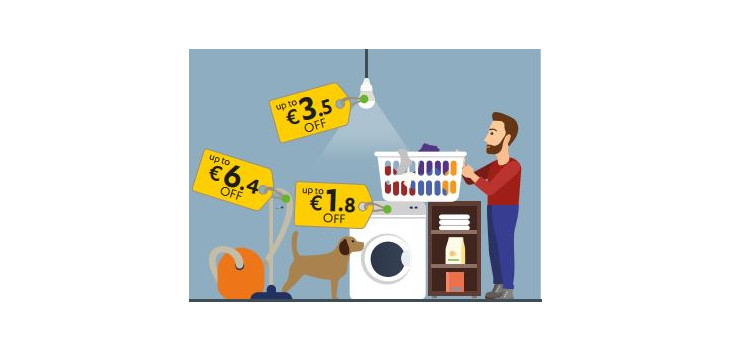 By Stewart Muir
Published a year ago
A new study produced by European Consumer Association BEUC, and its sister organisation ANEC has quantified the approximate savings afforded to the average household by Ecodesign and Energy Labelling policies.
The study found that consumers save around €330 per year due to ecodesign, which has resulted in EU laws requiring manufacturers to produce more energy-efficient products and reduce power consumption in standby modes. Savings are calculated to be even higher if consumers chose products with the highest efficiency levels, such as those featured on Topten.
Ecodesign policies have also improved product design in some cases, for example where vacuum cleaners have been seen to deliver improved dust pick-up performance since a cap on power was introduced, with lower noise levels seen.