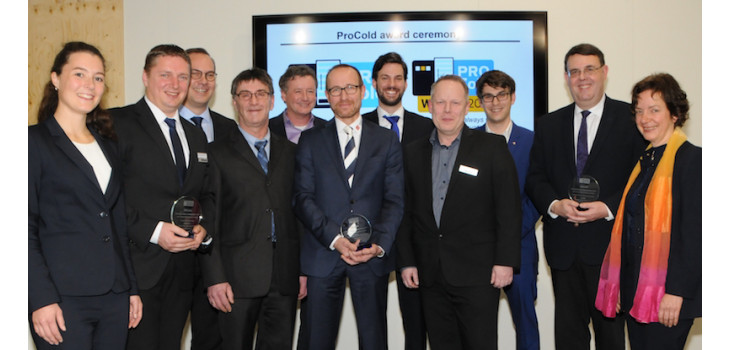 By Stewart Muir
Published 2 years ago

The European project ProCold announced the winners of the most energy efficient professional and commercial refrigeration appliances on March 7th at the international EuroShop fair in Düsseldorf. The most efficient appliances in Europe in each of five categories were awarded "ProCold winner 2017".
The winning models were:

Vertical chilled storage cabinets category: Gram Superior Plus K 72 G
Beverage Coolers category: Liebherr FKDPv 4503
Ice cream freezers category: Liebherr GTEP 3302
Vertical supermarket refrigerated display cabinets category: Carrier Optimer 0948LG R290
Refrigerated glass-fronted vending machines category: Sielaff GF Robimat XM
Read the event report and the full press release.